SPORTING COURTS AS A GIFT TO SMEDEREVO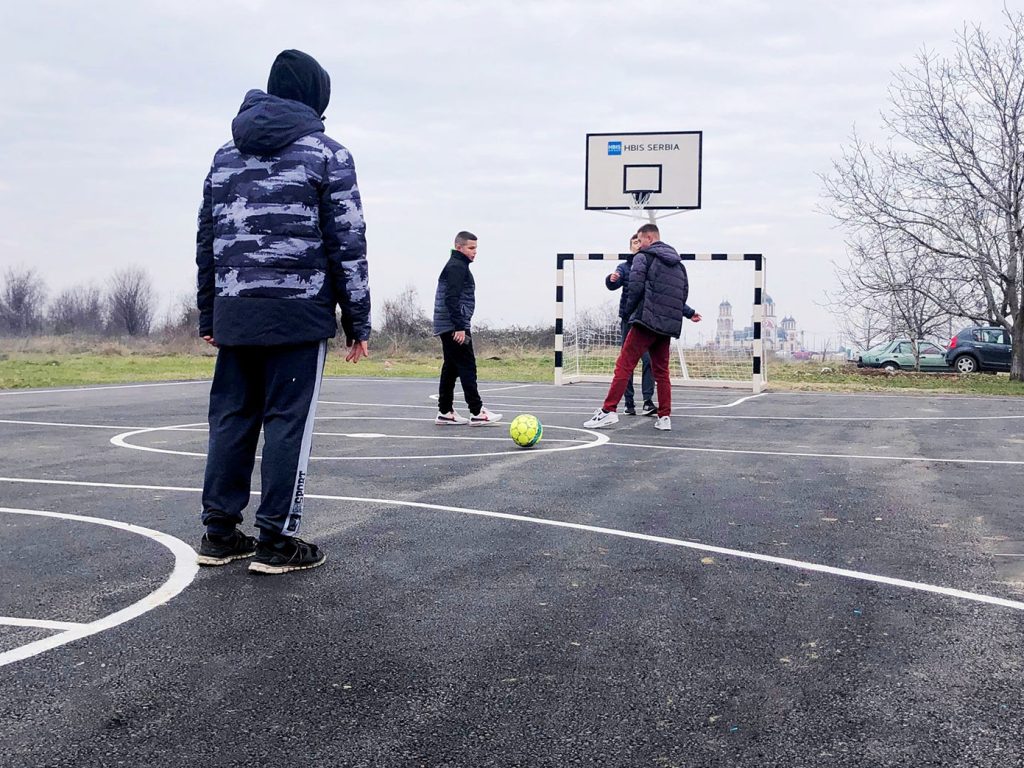 Director of HBIS Serbia Song Sihai and the mayor of Smederevo, Jovan Bec, visited On December 23, 2021 two sporting courts for various sports activities in local settlement Carina in Smederevo, which the company arranged and made ready for use.
On this occasion, the mayor thanked HBIS for the donation and added: "In recent years, the City has allocated significant funds from the budget for the reconstruction of the city's sporting courts, because many of them haven't been renovated for over 30 years. I am glad that you recognized that, because we want to enable our children to play sports, to take them away from the streets, from cafes and separate them from the computer where they spend more and more time. HBIS Serbia has shown that it is a socially responsible company, that you take care of such things, and we especially appreciate that. "
The director of HBIS Serbia pointed out that on behalf of the Company, he is handing over the use of these two courts with one great wish - that the people of Smederevo, especially the young, turn to sports. "Let these be the places for socializing and getting to know each other, places of better choice, where they will do well to their body and mind through recreation." We hope that with the growth of our company, our contribution to the local community and joint life will be greater. It would be good to have similar activities every year, in order to enable a more fulfilling life for the people in Smederevo. The value of this donation to the city is over one million dinars. A couple of days ago, winter officially began, it may not be the best time for recreation, but it is a time for giving, and that is why this is our gift to you, dear citizens of Smederevo. In the name of the progress of the city and a better quality of life for the citizens in 2022 and all the years that follow, let these courts be HBIS's congratulations for the upcoming New Year's holidays", concluded Song Sihai.