ANNOUNCEMENT OF PARTICIPATION:
Trade fair participation schedule  for 2021 will be updated shortly.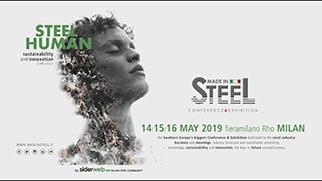 Milan, Italy 2019
The international fair in Milan – Made in Steel 2019, which was closed on May 16th, welcomed the largest manufacturers, service centers and customers in the steel industry. It is one of the most important in Europe, where direct decision on what will be the market policy in the steel industry is made, for the current and future period. During three days, our stand was visited by more than 200 visitors from various segments of the industry, such as: service centers, end users, traders, representatives of the magazine from the steel industry and others. Among our visitors were many of our regular customers.
Mostar, BIH 2019
International expo show in Mostar 2019, with about 750 exhibitors from 30 countries around the world, including our Company, once again confirmed the importance of this type of organization in the region.
HBIS's presence at this fair was designed to bring our products closer to a wider range of current and potentially new business partners, in one of the strategic markets of Bosnia and Herzegovina.
We have paid great attention to communication with customers visiting the stand of our Company with an emphasis on increasing production volume and product quality and market share with the arrival of new, Chinese management since 2016 and at the same time, with strive and commitment to reach full product capacity.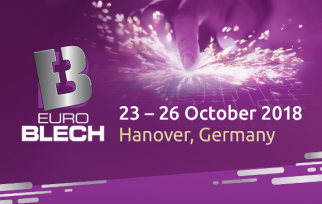 Hanover, Germany 2018
In 2018 more than 56,000 visitors from around the world visited EuroBLECH where 1.507 companies from 40 countries took part in the exhibition. Considering that this was the first participation of HBIS GROUP Serbia at the EuroBLECH fair in Hannover, the goal was to make a comprehensive promotion of our company and products, to improve the cooperation with existing customers and to establish contacts with the new ones.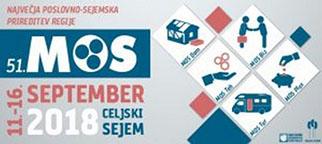 Celje, Slovenia 2018
The fair was held this year for the 51st time, at 65,000 square meters of the fairground exhibition space. Serbia was the partner country of this event this year, and HBIS Serbia had its stand in the National Pavilion of Serbia. The performance of the Serbian economy at the International Fair of Economy and Entrepreneurship (MOS) in Celje, Slovenia, from 11 to 16 September 2018, was organized by the Serbian Chamber of Commerce and the Provincial Secretariat for Economy and Tourism, with the support of the Ministry of Trade, Tourism and Telecommunications.
Tirana, Albania 2017
HBIS GROUP Serbia exhibit at the International Economic Fair "PANAIR 2017" in Tirana, Albania for the first time. The fair was held from November 23 to 26, and our company has participated with 40 other companies from Serbia. "At the Fair" PANAIR 2017 "in Tirana, we had a very successful performance. After this fair, new orders and buyers from this market were created.