NEW MEASURING STATION IN RADINAC IS OPERATIONAL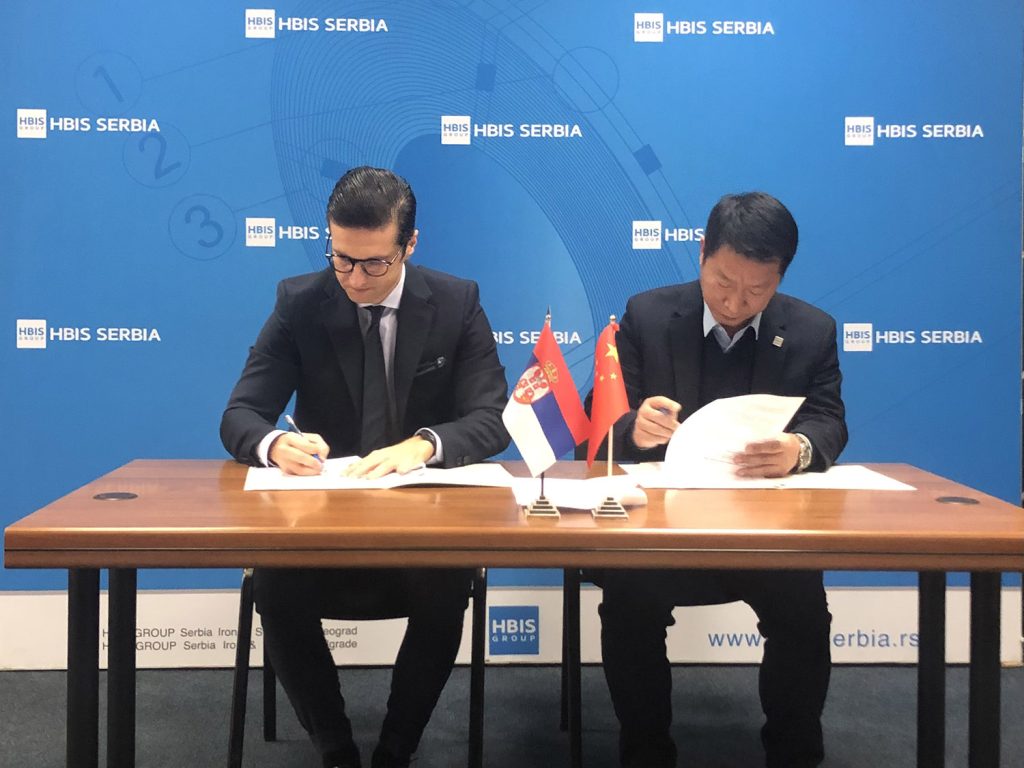 Director of Technical Affairs of the HBIS Serbia steel plant Zhao Kaixing and Director of the Environmental Protection Agency, Dr. Srdjan Lalic, signed a Donation Contract today, by which the Agency received an automatic station for measuring of air quality, located in Radinac near the steel plant.
"Every factory that has continuous production, affects the environment to some extent, and constant monitoring is key to monitoring the state of environmental quality. As the monitoring we have in our surroundings wasn't automatic, it did not meet our standards. That is why the company HBIS Serbia, while taking care of the health of its employees and citizens of the local community, decided in early June to donate an automatic measuring station to the Environmental Protection Agency, in value of 12 million dinars. The agency has made a decision on the location and as of today, after the tests are completed, air quality data is available online in real time," said Zhao Kaixing.
The new station contains analyzers for monitoring the concentrations of sulfur dioxide, nitrogen dioxide, ozone, carbon monoxide and suspended particles (PM10 / PM2.5). Also, meteorological data will be monitored at the station, and manual measurements of suspended particles will also remain in order to further analyze the presence of heavy metals in them.
"By setting up an automatic measuring station, HBIS SERBIA represents a positive example to other companies that have a heavy industry within their business. This way, they will be able to primarily control themselves, but also transparently show the air quality around the factory complex. By putting it into operation, we will get a clearer picture of the state of the air in Smederevo. According to the specification, it corresponds to everything we asked for, so that we will be able to monitor the hourly values of the required parameters. With this station, the Agency monitors the air at 39 locations in Serbia," concluded Srdjan Lalic.