HBIS GROUP DONATED EPIDEMIC PREVENTION MATERIAL TO THE SERBIAN GOVERNMENT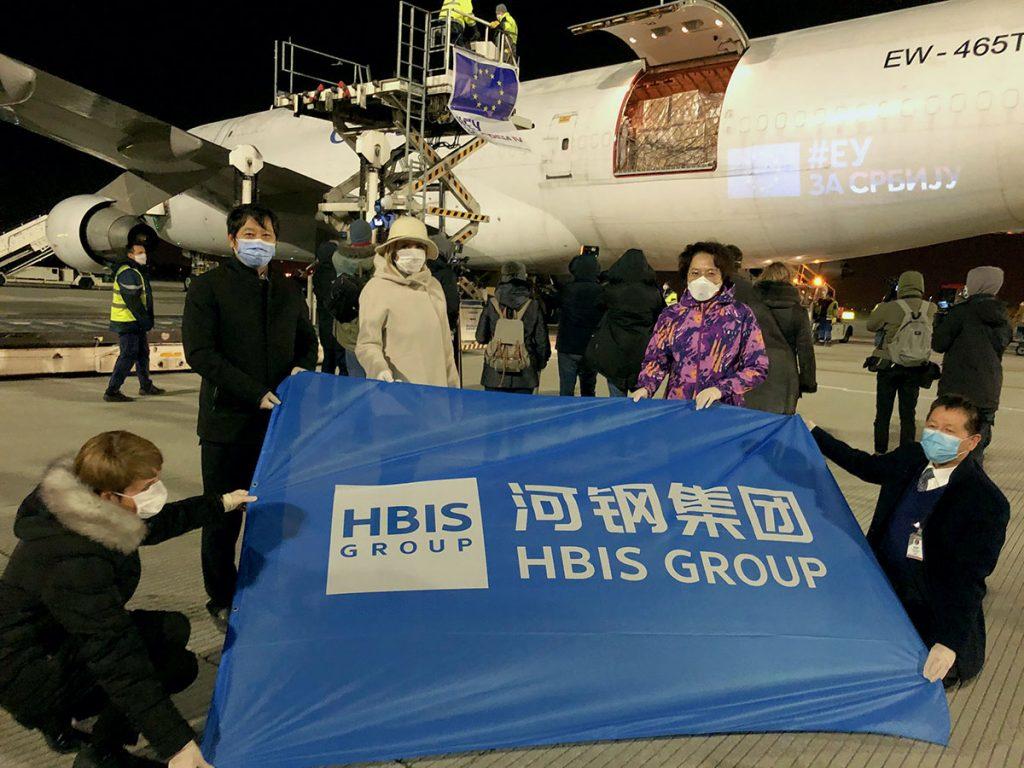 On March 26, during a critical period when the epidemic prevention and control in Serbia faces difficult challenges, HBIS Group urgently prepared and donated a set of epidemic prevention materials to the Serbian Government, helping the Serbian Government and the people defeat the new corona virus as soon as possible. Serbian Prime Minister Ana Brnabic, Chinese Ambassador to Serbia, H.E. Chen Bo, Minister for European Integration in the Government of Serbia Jadranka Joksimovic, Ambassador and Head of the Delegation of the European Union to the Republic of Serbia H.E. Sam Fabrici, UNDP Permanent Representative Francine Pickup and other Chinese and Serbian Government officials attended the ceremony of donating supplies to fight the epidemic.
The donation consists of 100,000 N95 type face protective masks, 500,000 pairs of medical gloves, 10,000 protective uniforms, 30,000 medical face shields, 20 high temperature detection devices and 25,000 Covid-19 tests.
In accordance with President Xi Jinping's vision of building a joint future of the human race, in the face of worldwide corona virus outbreaks, all people should join their hands and unite against a common "enemy". During the special period of fight against the new corona virus in Serbia, HBIS Group stands firmly with the Serbian people in order to overcome the difficulties. This donation is a gift from the heart of the HBIS Group to the Serbian Government and the people, and more importantly, it is an expression of steel friendship between the people of the two countries.
Serbia and China are bound with "steel friendship" and Serbia, with a very good business and development environment, is one of the most important foreign investment destinations for HBIS Corporation. In the past few years, the HBIS Group has won the attention and support of the Serbian Government and friendly Serbian people, and in particular, deep ties have been established with employees of HBIS Serbia. HBIS Corporation is very concerned about the prevention and control of the corona virus epidemic in Serbia and is constantly concerned about the health of the Serbian people, including HBIS Serbia employees.
HBIS Group, one of the world's largest steelmakers and comprehensive service providers, ranks among the world's top 500 companies for 11 consecutive years and ranked 214th in 2019. Its business network covers more than 110 countries and regions worldwide. In 2016, HBIS Group purchased Smederevo steel plant in Serbia and established HBIS Serbia. Through the contribution of advanced management and technology and the global allocation of high-quality resources, this 100-year-old steel plant has regained its vitality and more than 5,000 employees have stable employment, becoming the largest export company in Serbia.